A tour in the primary rainforest is life changing and unique experience. On the most of my organized tours we will meet native people and get in touch with their culture, we will sleep in the headman's house and becoming a part of the village. After a couple of days we should have forgot the tiring journey to the rural village and we will heading of into the rainforest. Our team has more than 15yrs of rainforest experience and will show you all the unique creatures deep in the rainforest. We are leaving the civilization and traveling basic with all what we need during out stay in the rainforest.
Back to roots, back to basic – no cellphone line, no supermarket, no electricity.
Borneo is a place to be, but we organizing tours to Papua and Sulawesi as well.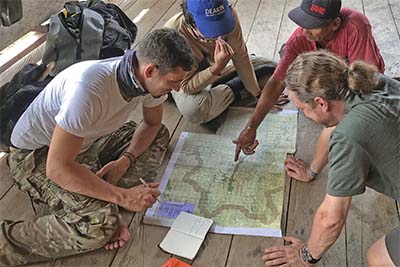 Research field assistant
• Assisting the research.
• Individually planned trips.
• Planning of logistics.
• Fixing all permits.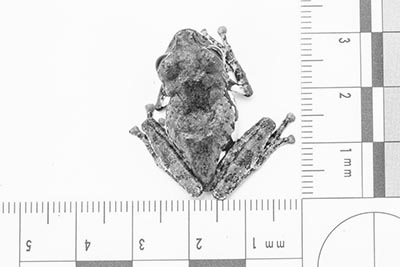 Wissenschaftlicher Feldassistent
• Assistenz bei der Forschung.
• Individuell geplante Reisen.
• Planung der gesamten Logistik.
• Beschaffung aller Genehmigungen.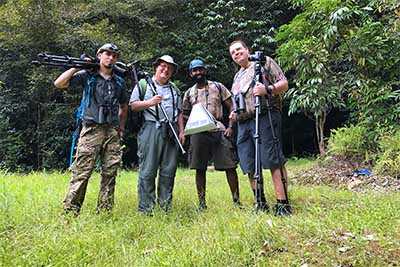 Photography Workshop / Tour
• Assistance with your camera settings.
• Nature & Wildlife.
• History & Archaeology.
• People & Culture.
• Finding of unique photo objects.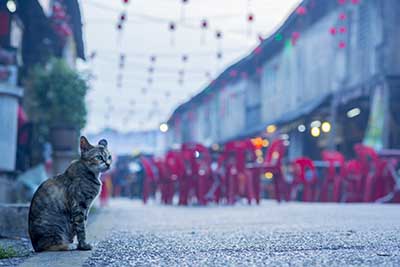 Fotografie Workshop / Tour
• Hilfe mit Deinen Kameraeinstellungen.
• Natur & Tierwelt.
• Geschichte & Archäologie.
• Menschen & Kultur.
• Suche nach einzigartigen Fotomotiven.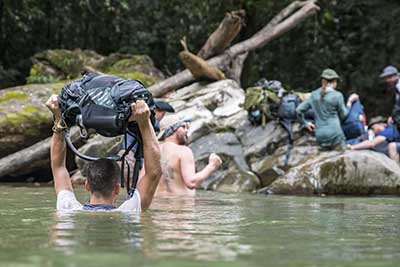 Adventure Tour
• Experience the ultimate adventure.
• Far away from all touristic routes.
• Experience team spirit in a small group.
• Participants should be physically fit.
• Get to know the country and its people.
• For some parts we might have local porters with us.
• We are staying for several weeks or days alone deep in the rainforest.
• Several night walks included to get in touch with the nocturnal animals of the rainforest.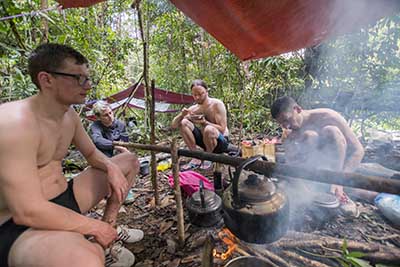 Abenteuer Tour
• Erlebe das ultimative Abenteuer.
• Fernab aller Touristenrouten.
• Erlebe Teamgeist in einer kleinen Gruppe.
• Teilnehmer sollten körperlich fit sein.
• Lerne Land und Menschen kennen.
• Für einige Teile haben wir vielleicht lokale Träger bei uns.
• Wir bleiben mehrere Wochen oder Tage allein im Regenwald.
• Nachtwanderungen, um die nachtaktiven Tiere des Regenwaldes zu entdecken.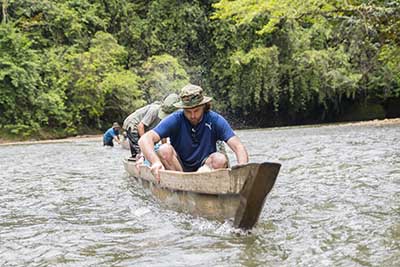 Expedition Tour
• Designed for experienced active travelers.
• Traveling to less known rural areas.
• Full-day hikes, with more then 12 hours activity.
• These tours include numerous challenging hikes.
• As additional support we will have native men to accompany us.
• Participants must be able to carry their own heavy backpacks.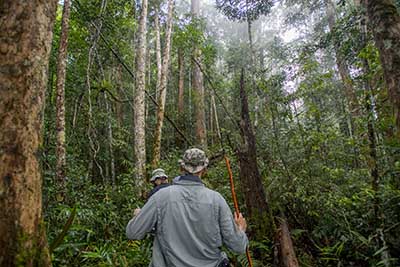 Expeditions Tour
• Entwickelt für erfahrene Aktivreisende.
• Reisen in unbekannte Gebiete.
• Ganztägige Wanderungen, mit mehr als 12 Stunden.
• Diese Tour beinhaltet zahlreiche anspruchsvolle Wanderungen.
• Als helfende Hand werden einige Männer eines lokalen Stammes mit uns reisen.
• Die Teilnehmer müssen in der Lage sein, ihre eigenen schweren Rucksäcke zu tragen.
– If you would like to know how you can plan a tour with me, send me an email –
– Möchtest Du wissen, wann und wie Du am besten eine Tour mit mir planst? Schreib mir eine Email –
---